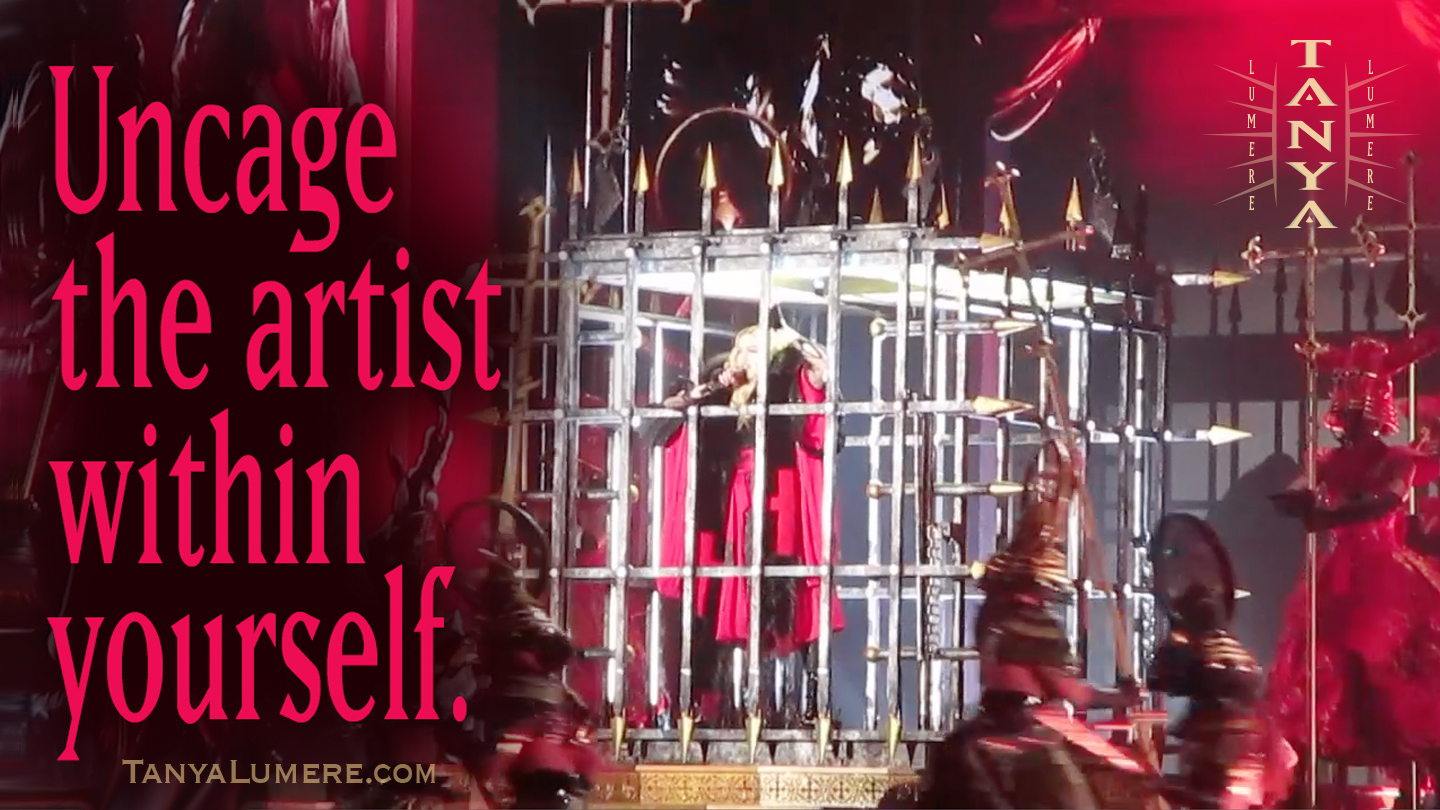 Let's define Artist, shall we:
Professional Mad Skills + Imagination + Creator + Producer = Artist.
Well that's a fine how do ya do. But what if you're not the definition of an artist ?  I got your back, and your front, what !! Homey don't play that.
Get out your crayons, your didgeridoo, your pen, your block o' clay (ceramics counts too). Or anything else that gives you that artsy creative feel.
Flush your ego down the drain and let's do this. Ya, if you feel like you're not the "artistic type" 'cause you're this, that, and the other, fugetaboutit. You can do this, I know you can.
Art comes in many flavors (lima bean not included):
music, painting, literature, dance, cooking, acting, and more. With so many creative choices, you really have no excuses. Pick one.
And if you "normally" take photos, consider turning up the music and shaking them hips. If you enjoy writing, then switch it up and grab a paintbrush, (don't write with it, paint).
Uncage your artist within the comments and let me know: an "artsy" outlet you can try. What will you create ?
Photo: Madonna concert taken by moi. #goosies
T