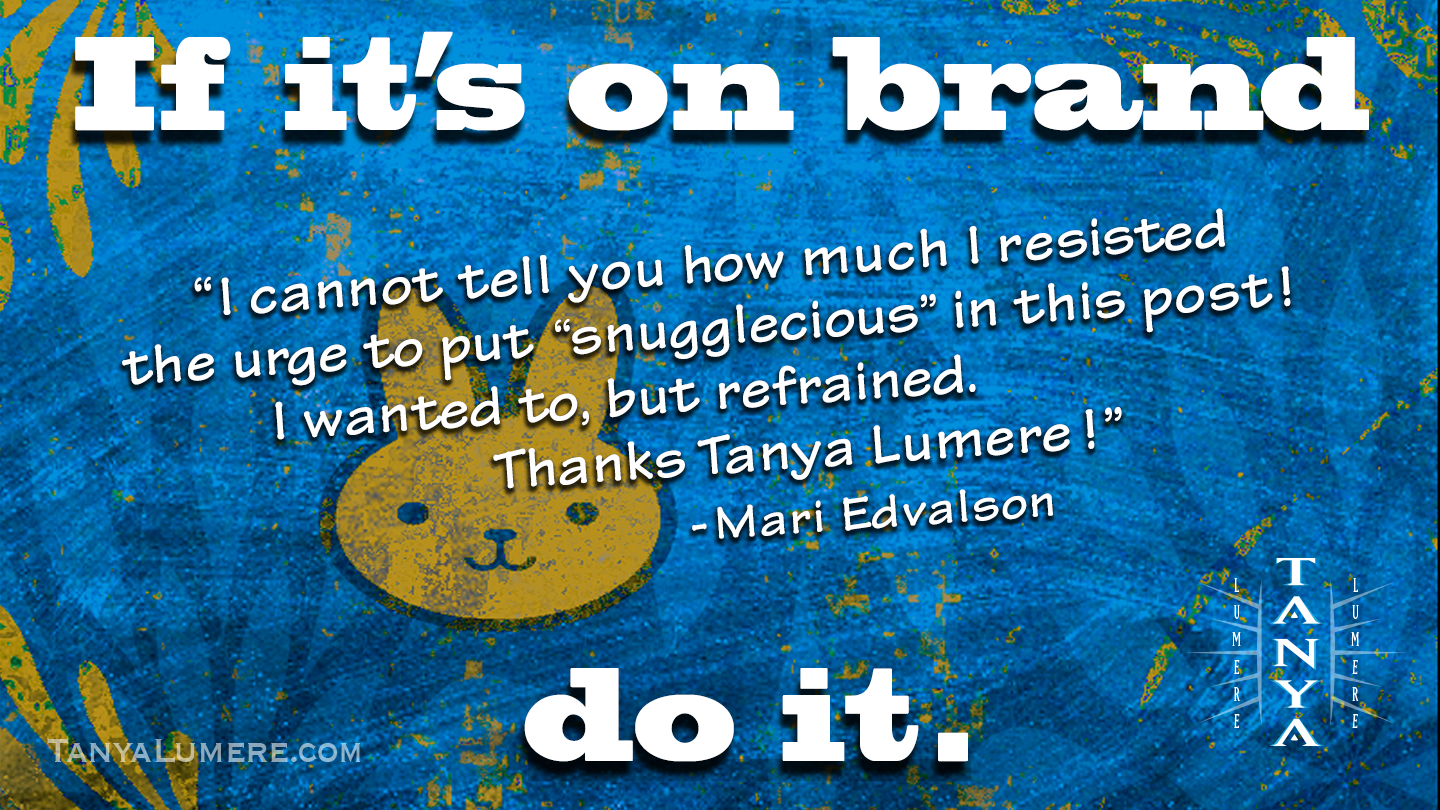 me me me me me. Just warming up my voice. My brand voice that is. Mari felt a little frisky about me sharing these smarty pants words. Altho tempting, I promised I wouldn't bite.
How does your brand's voice stand out ?
There's a whole lotta blah blah blah's out there snoozin' the socks off us, one word at a time. They're givin' us cold feet and I don't like it. It's bad enough the dryer ate my socks, now this. Prepare yourself. If brands don't shape up, our paws are gonna freeze. mew sad kitty.
Maybe you're naughty and full of hot spicy language. Or, you're cute as a button, you know those sweet lil' hello kitty buttons that make ya wanna purr.
I cannot tell you how much I resisted the urge to put "snugglecious" in this post !  I wanted to, but refrained. Thanks Tanya Lumere !
Remember, if snugglecious works for your brand's voice, then embrace it with all its glory and get your snuggle on.
Bravo to Mari for feelin' frisky and lettin' the fur fly.
Over to you. Are you a little bit country or a whole lotta Madonna, oh just me, that's cool. Maybe you gotta stiff upper lip and tell it like it is and not how it feels. How 'bout droppin' them eff bombs, would that align with your brand ?  Let me know in zee comments, and yes, it's good practice and represents the voice of your brand. Word to your brand.
T